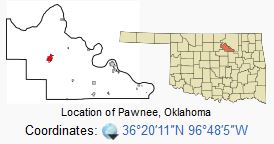 Chester Gould was born in Pawnee County, Oklahoma in 1901.
Dick Tracy storylines
Edit
Gould would leave small but subtle references to his birthplace in Dick Tracy storylines such as those of Cutie Diamond & 88 Keyes.
Ad blocker interference detected!
Wikia is a free-to-use site that makes money from advertising. We have a modified experience for viewers using ad blockers

Wikia is not accessible if you've made further modifications. Remove the custom ad blocker rule(s) and the page will load as expected.